Ceremonial – JOURNEY
THERE ARE NO JOURNEYS PLANNED BEFORE 2025
SABINA TSCHUDI
BATTY GOLD
JOHANNES SCHRÖDER
DTMMS
JOURNEYS …
are amongst the strongest metaphors for life itself.
On this special journey we will dive into a deep connection with all the worlds, elements, powers and with ourselves.
Who are we in our power, as universally connected beings thru time, space and dimension?
Ancient power spots, enchanting nature, all the elements as well as the human world invite us for gentle, long lasting and moving encounters, so that we can reflect and recognize ourselves within these mirrors.
FOR WHOM IS THIS JOURNEY?
The journey is suitable for ceremonially experienced participants and apprentices as well as for all that seek new inspiration and connection. If you bring passion of exploring, dreaming and entering new worlds and dimensions, this is for you!
ORGANIZERS AND LEADERS
Sabina, Batty and Johannes
We have organized and led Medicine Journeys in Central America for many years. Sabina has lived, worked and travelled in Central America for over 4 years. All three leaders are experienced Medicine People, ceremonialists and road persons within the Tradition of the Twisted Hairs. We will accompany you with ancient teachings, ceremonies and knowledge from this Lineage.
We offer the journey for German and English speaking participants. On request, we will translate teachings and information throughout the journey. Spanish information will always be translated.
ITINERARY:
Our journey will start in Flores, Guatemala, a soft landing place on the continent. We will stay in a hotel directly at the lake shore. We have time to visit this lovely colonial town and celebrate the beginning of our journey with a dinner together.
From there we will travel to Tikal and move into this powerful site in midst of the jungle, as our ceremonial ground for 5 days.
We lodge beautifully at the entrance to the site, in a comfortable jungle hotel. Tikal is amongst the vastest excavated sites in the Mayan world, in midst of forest with huge trees, monkeys, coatis, deer, and an incredible richness of birds. Once in a while, you may even get a glimpse of a wild cat. Our simple beautiful rooms are surrounded by forest and gardens. We will explore the fantastic vast site and dream deeper into our own Nature.
From here, we will continue to El Remate for 2 days. After a night at the sea shore hotel, we will spend a day in Yaxha, a vast and quiet ruined site with many structures overlooking several lakes. We dream-walk, climb pyramids and do ceremony, before we return to our hotel in the evening.
Via Betel we will then leave Guatemala, cross the Rio Usumacinta and enter Mexico.
We will stay 2 nights in a wonderful hotel on the magical river and visit the remote site of Yaxchilan. Accompanied by crocodiles and water turtles we will dream along the river.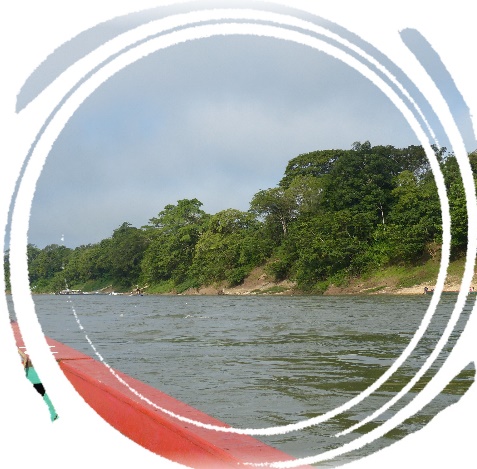 Our journey will lead us further to Bonampak, a powerful site in the Lacandon Jungle. We have a unique opportunity to dream with ancient murals.
We will continue our journey onward to Palenque, the ancient site of the Dreamers in the Twisted Hair Tradition. Staying 4 nights in an exquisite resort close to the site, we will engage ceremonially in Dreaming. The alchemically built site is aligned with the Sun, Venus and the moon, and offers magical gateways into the awareness of our higher self. We will dedicate one of our days in Palenque to "water plays" in powerful natural sites, where we will meet and make friends with water spirits.
On our last night we will have a ceremonial closing circle and a group dinner.
ORGANIZATIONAL
Costs: The cost of the journey is 2850.-€. Including all lodging in exquisite hotels, entrance fees, guides, translations, teachings and ceremonial guidance, local group transports, 6 breakfasts and 2 dinners, most tips and lineage preservation fee. Excluding: your journey to Flores and back from Palenque, 13 dinners, 8 breakfasts, drinks on group dinners, and expenses for personal needs and desires.
Registration: Please send your registration via email to Sabina Tschudi and Johannes Schröder: info@balanced-living.ch
After registering, you will receive a confirmation letter with in depth information about the places visited, how to prepare yourself for the journey, and travel options to Flores and back home from Palenque. Your registration will be valid with your deposit of 600.- € to the account which you will find in the information letter. Your full fee will be due by no later than November 1st, 2021.
Cancellation: Please understand that we will make reservations and payments for accommodation way ahead of this journey. Therefore your deposit is non refundable. As life sometimes bring change and transformation, we recommend that you purchase a travel insurance ahead of time. You may cancel your participation with no further costs until October 15th 2021. After that, your full fee is due, regardless if you participate or not.
Insurance: The journey does not include any insurance.